Welcome to PR Magic
Based in San Mateo, PR Magic, a division of The Larose Group (TLG), is a full-service strategic communications company, specializing in international public relations, marketing, promotions and media relations for the past 22 years. TLG offers services for a wide variety of clients, from high tech corporations, small businesses and non-profit associations to organizations in the hospitality, travel and tourism industries.
In addition, the agency has successfully produced and promoted numerous international special events. The TLG philosophy is to create a well-defined strategic program in a collaborative process with the client to achieve their goals in a cost effective manner and ensure successful results.
---
Recent News About Us
Fattoria e Mare Welcomed into the San Mateo Chamber of Commerce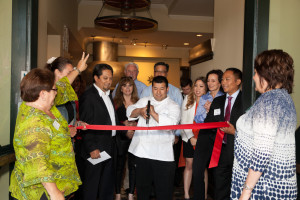 Fattoria e Mare, located on Rollins Road in Burlingame, celebrated a ribbon cutting with the San Mateo Chamber of Commerce on April 29, 2015. The ribbon cutting welcomed the restaurant into the Peninsula business community, and afterwards members of the chamber all gathered for a party where the restaurant highlighted their food and expansive entertainment space.
---
Episcopal Senior Communities Webster House Health Center Welcomes the Non-Profit Random Acts of Flowers Newest Location in Silicon Valley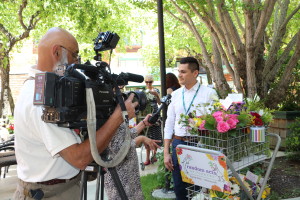 Webster House Health Center's Volunteer Coordinator was interviewed by Ch. 2 about the announcement of the new Silicon Valley location of Random Acts of Flowers.
View this heartwarming interview
.
---
KCRA Morning News
Frances Larose represented the Sacramento Harvest Festival's artisans on KCRA morning news in Sacramento, Nov. 21, 2014. Do you have a need to generate awareness about your products or services. 
View this short interview
.
---
Taiwan Tourism Bureau Economic Stimulus Event
Taiwan Tourism Bureau Economic Stimulus event at the Cable Car Turn Around on June 3rd generated coverage on 296 media outlets across the country.
See Taiwan Tourism Press & Media Coverage.
Upcoming Events
---